The Greek keyboard wizard composed some astonishing music – including the scores for Chariots of Fire and Blade Runner – in an old London school
JULY 2018
If you're ever near Marble Arch in London, take a short walk from that historic landmark up Edgware Road, turn right and then left into Seymour Place, and you'll soon find a left turning into Hampden Gurney Street. This unprepossessing little street is an important part of movie history. An old school building once stood here, in which a European keyboard virtuoso created world-famous film music.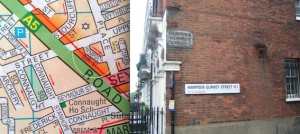 Vangelis, as we knew him, was born Evángelos Odysséas Pappathanassíou in the Thessaly region of Greece on March 29, 1943 – the same day in history that two well-known Britons were born. Eric Idle would grow up to be a member of Monty Python, and John Major would become Prime Minister. Vangelis played in the Greek rock band Aphrodite's Child, who sold millions of records on the Continent and whose singer Demis Roussos became famous in his own right as the unlikely kaftan-draped chartbuster of the 1970s. But the first time most British music fans heard the name Vangelis was when he was tipped to replace Rick Wakeman in the prog-rock band Yes in 1974.
The Yes gig wasn't an easy one – Wakeman had dazzled in the role of the band's keyboardist, swivelling between piano, organ and synthesisers while wearing a sparkly cape that confirmed his status as "keyboard wizard" – but this generously built, black-bearded musician from Greece clearly had the musical talent to fill his shoes. Vangelis and the band did some exploratory playing together, but it soon became clear that the union wouldn't work. Vangelis was described as "overpowering", and he also seemed reluctant to commit to being a full-time member. Yes would end up recruiting another candidate, the Swiss musician Patrick Moraz, to fill their vacancy.
Vangelis filled the vacant upper floor with cutting-edge equipment and named it Nemo Studios
Shortly after the Yes sessions, Vangelis began looking for a recording studio in London where he could realise some epic musical projects. He was attracted by Command Studios in Piccadilly, which had once been a BBC facility, and where Roxy Music and Slade had subsequently recorded, but the owners weren't keen on the property remaining a studio. Then he found the old brick building in Hampden Gurney Street, which had recently been a studio making short films and commercials. Hampden Gurney girls' school had been established in 1863 and named after the preacher John Hampden Gurney, who was an honorary canon at St Paul's Cathedral. The school had since moved to another location, and the vacant upper floor of the Victorian building seemed perfect for Vangelis' needs. He rented the place, filled it with cutting-edge equipment and named it Nemo Studios.
The composer's haunting electronica worked perfectly with the noirish future portrayed in Blade Runner
It was here, in the old classroom space where girls used to recite their times tables, that Vangelis created the score for the film Chariots of Fire, including the main theme: that breezy, triumphant melody that chimed with the emotional tale of two British athletes competing in the Paris Olympics. The 1981 movie won four Oscars, including one for Best Picture and one for Best Original Screenplay. It was also at Nemo that Vangelis wrote the soundtrack for Blade Runner, in which a 21st-century bounty hunter patrols the streets of 21st-century Los Angeles to find and "kill" renegade androids. The composer's haunting electronica worked perfectly with the noirish future portrayed in the 1982 Ridley Scott masterpiece, based on the Philip K Dick novel Do Androids Dream of Electric Sheep?, though this time the music missed out on an Oscar. The award-winning score that year was John Williams' music for another sci-fi film, E.T. the Extra-Terrestrial.
Vangelis was subsequently much in demand as a film-scorer, with big directors banging at his door, but he was also a stubborn maverick and restless spirit who cared more about his art than the rewards it might bring. "I've always been anti-success," he told an interviewer in 1985. "When I'm successful in one field, I don't stay with that, because I don't want to become a prisoner of any label, any image." In the same interview, he proclaimed: "I don't want to become a factory of film music." Nemo Studios was said to be named after the mysterious mariner in Jules Verne's 20,000 Leagues under the Sea. But it's worth remembering where Verne found the name: it means "nobody" in Latin, which suited the limelight-shunning nature of the composer from Greece.
As well as writing scores for films, documentaries and ballets, Vangelis worked on his own records at Nemo. He collaborated here with Jon Anderson of Yes to record "Jon and Vangelis" albums such as Short Stories and The Friends of Mr Cairo, which yielded the hit single 'I'll Find My Way Home' and the song 'State of Independence' – later an anthemic Quincy Jones-produced hit for Donna Summer.
Music for me is life. I stay in my studio until 10 or 11 at night and I record every day
Vangelis kept himself fiercely busy during his time at Marble Arch, surrounded by a phenomenal battery of synthesisers, percussion instruments and recording gear. He would come here in the mornings from his flat in Queen's Gate, South Kensington, cutting through Hyde Park on his way to Marble Arch. "Music for me is life," he told an interviewer. "I stay in my studio until 10 or 11 at night and I record every day."
Coincidentally, the Marble Arch area had long been a hotspot for recording. Pye Studios, on the corner of Great Cumberland Place and Bryanston Street, was used from the 1960s by artists including The Who, the Kinks, Petula Clark, Dionne Warwick and a pre-fame David Bowie. The nearby Philips Studio in Stanhope Place was the creative workplace of Dusty Springfield, the Walker Brothers, Serge Gainsbourg and Jane Birkin, ELO and Wizzard, and was bought in the 1980s by Paul Weller.
But Vangelis' tenure of the Hampden Gurney school building lasted little more than a decade. When its lease came up for renewal in 1987, he packed up his synthesisers and left. Despite its significant role in the history of film music, the building was left to crumble and was eventually demolished. Vangelis himself passed away in May 2022 at the age of 79.
Vangelis is known to have retained an affection for his time in London. When he set up home in Paris, an old street sign became one of his treasured ornaments. The name on it was "Hampden Gurney Street". ♦
Tony Barrell is the author of several books on music, including Rock'n'Roll London and The Beatles on the Roof.
© 2020 Tony Barrell