Rock bands have played gigs in the strangest locations – high in the Himalayas, in underground caves, and even underwater. Tony Barrell reports
THE SUNDAY TIMES, 2007
Like overgrown adolescents who continue to treat their parents' house "like a hotel", pop bands have spent an unseemly amount of time playing the entertainment venues of their ancestors: grand old places like the Albert Hall, the Brighton Dome and Cambridge Corn Exchange. But on the occasions when rock'n'rollers have spread their wings and gone off to see the big wide world, they've done it in style. Bands have played gigs in deserts, caves and ancient ruins; they've jammed on mountains and atop skyscrapers; adventurous artists have even wowed audiences underwater, and thousands of feet off the ground in an aeroplane.
A roof in Savile Row will always be remembered as the unorthodox location for the Beatles' final concert
The Beatles excelled in this field. In 1965 they played on Salisbury Plain, near Stonehenge, in their movie Help! And the roof of No 3 Savile Row in London will always be remembered as the unorthodox location for their farewell performance on Thursday,  January 30, 1969. Extraordinary venues require extraordinary preparation, and the Fabs' sound team were characteristically resourceful that day. Assisting the band's engineer Glyn Johns was one Alan Parsons, later to make his mark with the Alan Parsons Project. "It was a very windy morning," recalls Parsons today, "and there was a lot of wind noise getting into the microphones. So before the gig, Glyn asked me to go out and buy some ladies' stockings to drape over the mikes. Off I went to Marks & Sparks on Oxford Street, and they said, 'Yes, sir, what size?' I said, 'It really doesn't matter.' So they thought I was either going to rob a bank or I was a cross-dresser." The rooftop gig was shamelessly copied by U2 in 1987 when they made their video for 'Where the Streets Have No Name'. But they performed on a roof in downtown Los Angeles, and while the Beatles had brought central London to a standstill, U2 just became another noise in the hubbub of La La Land. Both gigs were halted by the police – which sadly didn't happen to Brian May when he played 'God Save the Queen' on the roof of Buckingham Palace in 2002.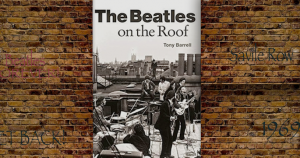 Pink Floyd had always wanted a place in history, and they found it in 1971 when they played a set in a Roman amphitheatre in the remains of Pompeii. Filmed by the French director Adrian Maben, the band had no live audience other than a gaggle of confused local children, but the results are now available to the world on a DVD, Pink Floyd: Live at Pompeii. In the same historical vein was the Grateful Dead's performance among the Egyptian pyramids in 1978, though the Dead played to a proper audience for three nights and enjoyed a lunar eclipse while they were there.
There was magic and mystery closer to home that year, as well – in the borough of Bromley. Fans of the unpredictable American band Pere Ubu hopped aboard buses heading for a mystery destination. They were taken down into Chislehurst caves, where they watched the band play within the ancient rock walls.
Katie Melua entered the record books by performing 303 metres below sea level for workers on a North Sea gas rig
The boundaries of musical performance are still being pushed, and by the unlikeliest of artists. In 2006, Katie Melua entered the record books by performing 303 metres below sea level for workers on a North Sea gas rig. Appropriately, 'Closest Thing to Crazy' was on the set list. And this February, Jamiroquai gave a concert on a Boeing 757 flying from Munich to Athens. But the medal for the most adventurous choice of rock venue in 2007 goes to… Mike Peters of the Alarm. The Welsh rocker's inspiration came when he was undergoing treatment for leukaemia in 2005. "From the window of the treatment centre in north Wales, I could see Snowdon," he says, "and I decided it would be something to aim for, something to get better for, to do a concert up there." Before he got round to playing the 3,560ft Welsh peak, however, his ambitions grew. He decided to play the highest official rock concert on Planet Earth – on Mount Everest – to raise money for cancer sufferers.
As a preliminary exercise to raise sponsorship for his Everest Rocks event, Peters assembled some intrepid musicians for a concert at the top of the Empire State Building, in April 2007. "We climbed 1,576 steps, and when we got to the 30th or 40th floor it started to get really noisy, because there was a huge storm raging outside," he recalls. "Because of the weather we couldn't play outside: we had to do the gig in a gift shop."
The Snowdon gig followed in June, and then in October it was time to tackle Everest. A party of 40 musicians and mountaineers, including Peters, Glenn Tilbrook of Squeeze, and Slim Jim Phantom of the Stray Cats, set off on a 14-day trek in the Himalayas and played a five-song set near Everest base camp, more than 18,000ft up (see picture above). They opened with Peters's rousing composition 'Love, Hope and Strength' – the anthem of his cancer charity, the Love Hope Strength Foundation. "It was freezing cold, but we kept our hands in our pockets until the last minute and then started playing our guitars." The audience at the gig, which raised over £120,000 to help local cancer patients, included about 60 Sherpas and the members of a Thai mountaineering team. "The world is calling now," says Peters. "We want to go to Peru next year, to play Machu Picchu."
Not all strange gigs are a good idea. In November, the British band Kosheen arrived in Belgrade to find they were booked at an unusual venue. It had the innocent-sounding name of Poseidon Hall, but they soon discovered it was on the site of the old Samjiste concentration camp, where 48,000 Jews, Serbs and gypsies had been killed by the Nazis. Wisely, they cancelled. Even rock stars have limits. ♦
© 2014 Tony Barrell
Tony Barrell's new book, The Beatles on the Roof, is out now in the UK. You can read about it here, and buy it here.